Read Time:
3 Minute, 33 Second
Smart home technology is changing the way we live, making our daily routines more convenient and efficient. If you're new to the world of smart homes, this guide will help you understand the basics and navigate through various smart devices that can transform your living space into a connected haven.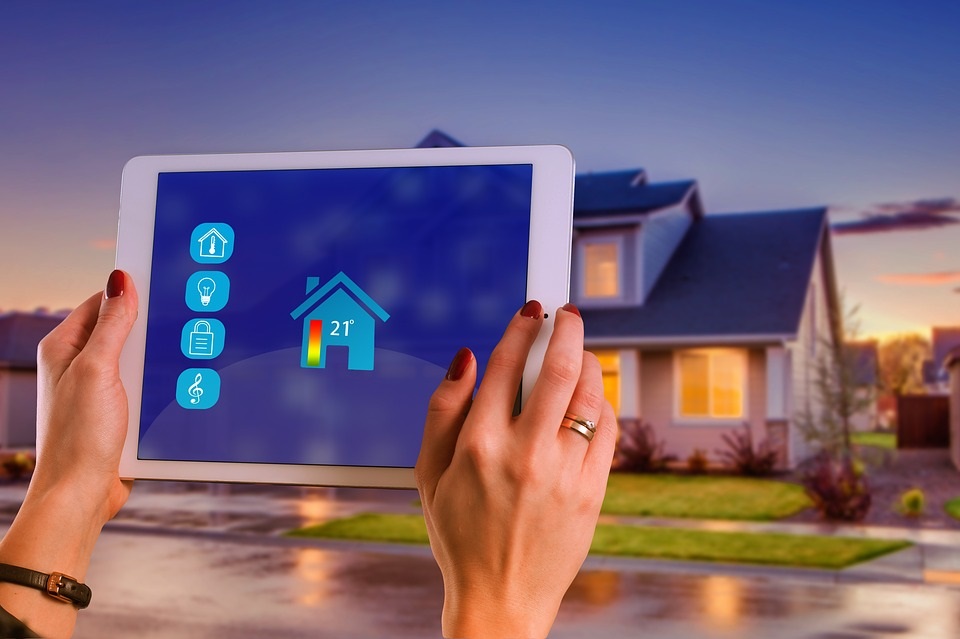 1. What is Smart Home Technology?
Smart home technology refers to the integration of various devices and systems within your home that can be controlled remotely via a smartphone, tablet, or computer. These devices can communicate with each other and be programmed to perform specific tasks, providing you with increased convenience, energy efficiency, and security.
2. Key Benefits of Smart Home Technology
a. Convenience
Smart home devices automate various tasks, making your life easier. For example, you can use voice commands to control your living room curtains or schedule your air fryer to start cooking dinner before you arrive home.
b. Energy Efficiency
Smart devices can help you save energy by optimizing the use of appliances and systems in your home. So, you can control your thermostat remotely, set schedules for lights, and even monitor energy consumption through smart outlets.
c. Security
Smart home technology can enhance your home's security with devices like smart locks, video doorbells, and security cameras. You can monitor your home remotely and receive alerts when suspicious activity is detected.
3. Popular Smart Home Devices
Smart Speakers and Displays
Smart speakers and displays, like Amazon Echo or Google Home, allow you to control your smart devices using voice commands. They can also provide information, play music, and interact with other smart devices.
Smart Lighting
Smart bulbs and switches enable you to control your home's lighting remotely and create custom lighting scenes. Some smart bulbs even offer color-changing capabilities to enhance your home's ambiance.
Smart Thermostats
Also, smart thermostats learn your temperature preferences and adjust your HVAC system accordingly, ensuring optimal comfort while saving energy.
Security Devices
Smart security devices, such as cameras, doorbells, and locks, help you monitor and protect your home from potential threats.
Smart Appliances
Similarly, smart appliances, like air fryers or microwaves, offer enhanced functionality and can be controlled remotely or programmed to perform specific tasks.
4. Setting Up Your Smart Home
To set up a smart home, start by choosing a central hub, like Amazon Echo or Google Home, to control your devices. Next, research and purchase compatible smart devices that meet your needs and preferences. Finally, install and configure your devices using their respective apps, and connect them to your central hub.
5. Smart Home and the Future of Transportation
Smart home technology is not limited to your living space; it is also shaping the future of transportation. For example, electric vehicles (EVs) like Tesla are equipped with advanced features such as autopilot, over-the-air software updates, and integration with smart home devices. As the automotive industry continues to evolve, you can expect more smart features in your vehicles, such as unlocking your steering wheel or adjusting side mirrors using voice commands.
6. Embrace the Smart Home Revolution
The rise of smart home technology is transforming our lives, making our homes more convenient, efficient, and secure. As a beginner, it's essential to understand the basics and explore the wide range of smart devices available to find the perfect fit for your lifestyle. As you embrace the smart home revolution, don't forget to consider the integration of smart technology in other aspects of your life, like transportation and personal gadgets. With continuous advancements in technology, the possibilities for smart living are endless. So, start your smart home journey today and experience the benefits of a connected and automated lifestyle.
Conclusion
In conclusion, the rise of smart home technology offers endless possibilities for enhancing our daily lives. By embracing this technology, we can make our homes more comfortable, energy-efficient, and secure. As a beginner, it's important to research and choose the right devices that suit your needs and preferences. As you embark on your smart home journey, remember to keep an open mind and explore new advancements in technology to ensure that your home remains at the forefront of innovation. With the right approach, you can transform your living space into a connected and intelligent sanctuary that simplifies and enriches your life.